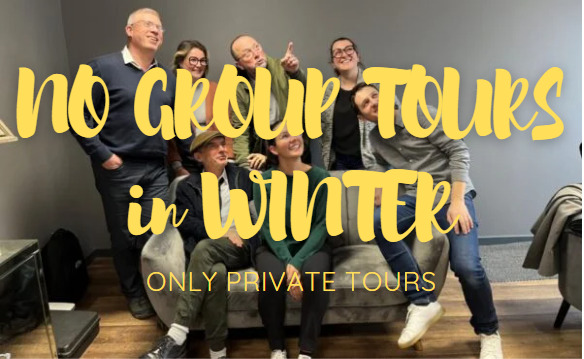 ABOUT US
Bayeux Shuttle offer D-Day tours of the American, British and Canadian sectors of the Normandy battlefields and landing beaches. It offers also a shuttle service to the incredible Mont Saint Michel.
Whether you are looking for a shared group or private tour, or want to visit Normandy as a day trip from Paris, we have something for everyone!
Our tours are highly rated on TripAdvisor and are recommended by the Rick Steve's travel guide.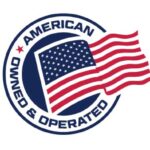 REVIEWS
TripAdvisor
Best tour in Normandy. This tour far exceeded our expectations and a memory my family will never forget. The beaches are so beautiful, yet so somber. We were filled with so many emotions standing on the shoreline. The Omaha Beach museum was great and filled with tons of historic artifacts. Pointe du Hoc was breathtaking. The highlight of the entire day was out tour guide Fred. If you have an opportunity to request him, you are doing yourself a massive solid. He was the perfect combination of knowledge, humor, efficiency, and compassion. Truly inspiring.
Experience of a Lifetime This was the highlight of our trip to France! Jordan shared so many amazing stories that we could not have gotten on our own. He times things so that we were often almost the only ones at the spots. It was an experience of a lifetime. I cannot recommend enough!
Amazing American Experience Jordan was very knowledgeable and friendly. Took was very extensive and too in all of the highlights as well as unexpected stops. Very moving. Highly recommend!
Normandy tour This tour was awesome !!! Jordan was excellent !! This knowledge about everything was very good. It was so good I'm going to bring my son back next year so Jordan take him.
Adventure46238281866
2023-11-20
Must do experience! Absolutely amazing experience. Very somber and emotional experience at times. Our tour guide Jordan was great!
Excellent trip through history. What a fantastic trip!!! A ton of history packed into one very full day. Exploring the history of both the US and France from this dramatic time period was priceless. Our tour guide Paschal was extremely knowledgeable, friendly and very accommodating. Every stop was stupendous and was filled with amazing history. One point of recommendation – and not a criticism – while Paschal is a walking history lesson, please consider a little less talking at each location to allow for more time to allow participants to simply explore the site. Definitely recommend anyone looking for a tour to consider Bayeux Shuttle!
Excellent tour, highly recommended! Excellent, highly recommended private tour of the DDay Beaches! Our guide, Pascal was very knowledgeable and was able to tell us about even the minutest detail of the events of the DDay landings. We did not feel rushed and he was able to show and tell us how events unfolded on that faithful day. Every American should see this to understand the great sacrifice those men gave for freedom and love of their country!
Amazing History Leason Jordan was knowledgeable and patient. Great tour guide. Transportation was clean, all of the Tomei g was right on cue. I would recommend for all that want the complete D-Day experience.
Beyond expectations Exceeded all expectations! I went into the tour knowing an embarrassingly small amount about D Day and WWII in general, and thought the full day may get long and boring but was proven wrong. It is certainly a long day but I wouldn't have wanted to skip any of the stops. I debated doing the trip on my own but so glad I had Pasquale leading as he shared such incredible history, anecdotes and stories. I was amazed at his fountain of knowledge on the subject and could have listened to his re-telling of history for hours longer. Lunch was a brief and efficient stop for take-away and we ate in the car en route to our next destination. Although expensive, I would recommend spending the money to get a quality tour for this experience. The only negative was my experience booking the tour on the company's website. After failed attempts of contacting them I realized I should just book with Viator which was a much better experience and my advice if you have the same difficulties.
Morgane gave us a great tour and experience We went on the half day tour. I wish we had more time there. The tour was excellent. Morgan's was so knowledgeable and also very friendly. It's clear she is passionate about her field. We really enjoyed our time and learned so much.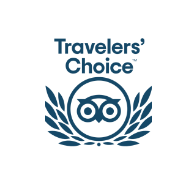 All our guides
are certified by NAI
The National Association for Interpretation (NAI) is a not-for-profit professional association for those involved in the interpretation of natural and cultural heritage resources in settings such as parks, zoos, museums, nature centers, aquaria, botanical gardens, and historical sites. For more than 50 years, NAI and its parent organizations have encouraged networking, training, and collaboration among members and partners in support of our mission: inspiring leadership and excellence to advance heritage interpretation as a profession.